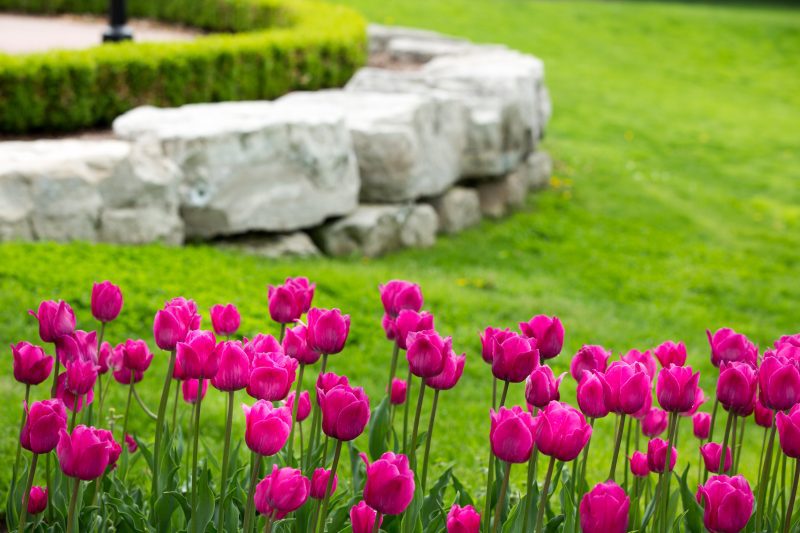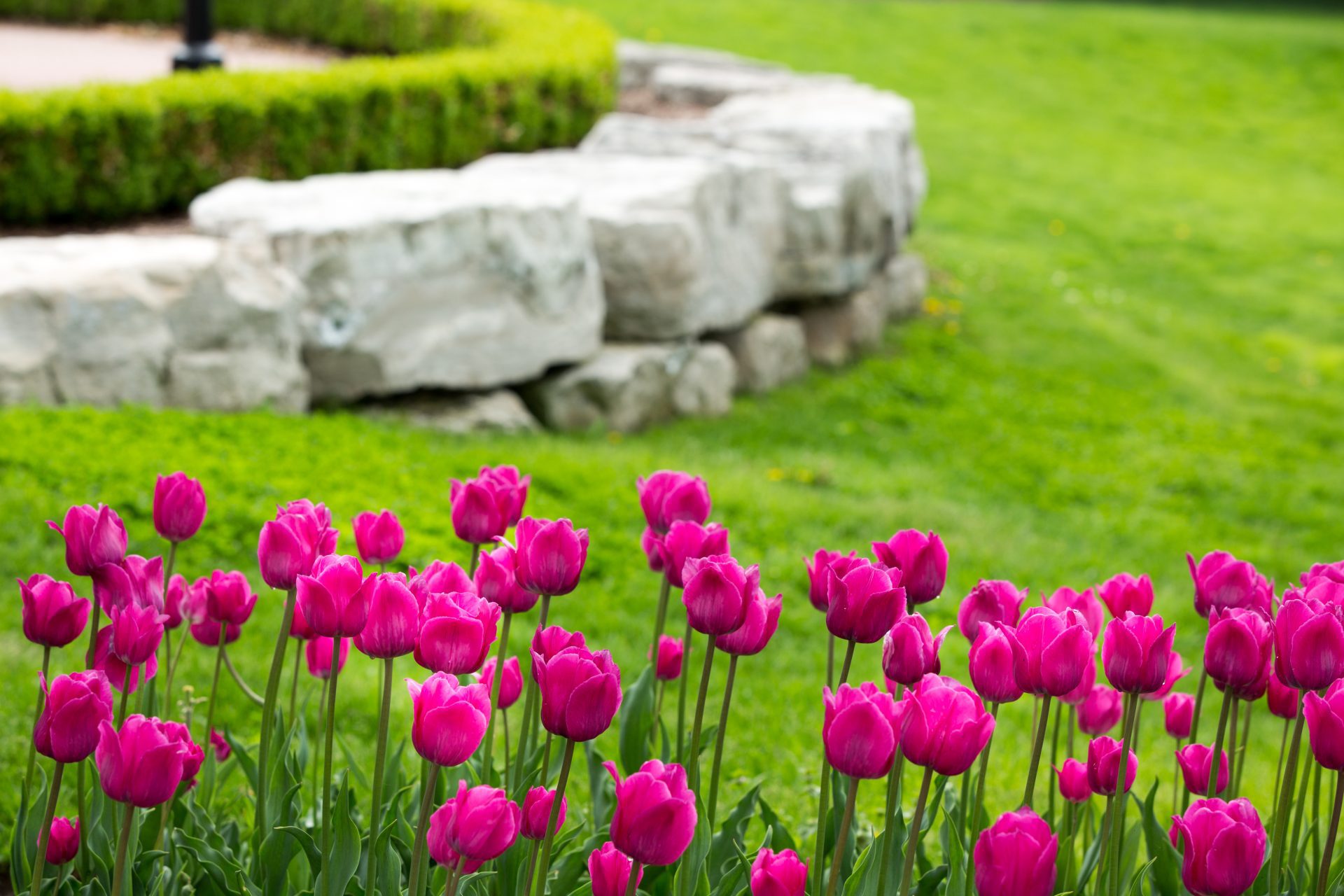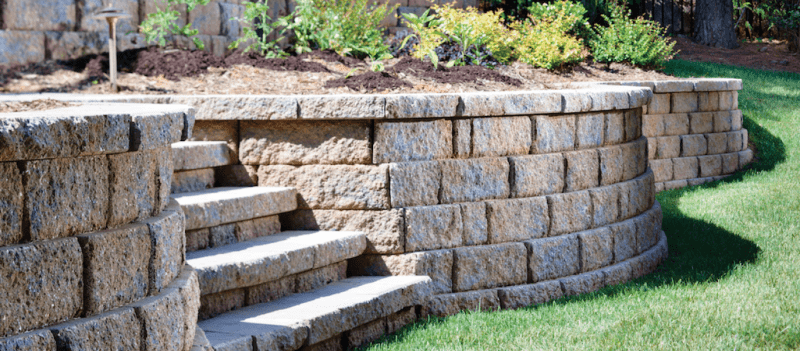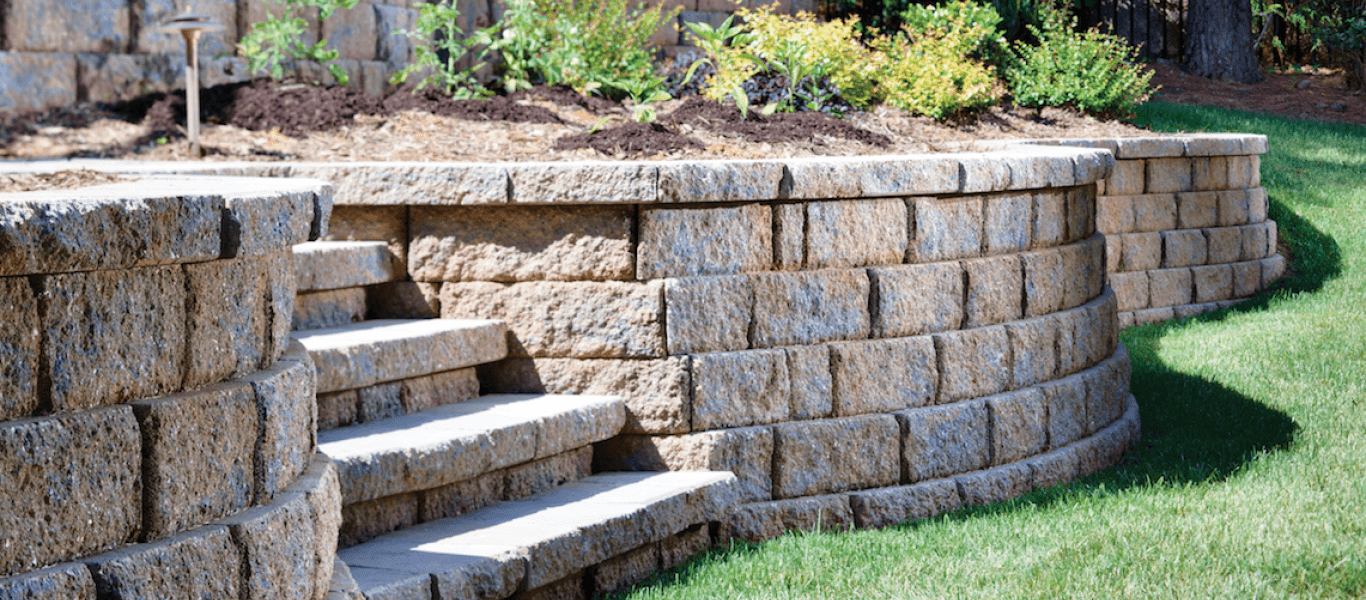 Retaining Wall Installation
Planning for retaining walls is simpler with an experienced landscaping company. The benefits of a wood or masonry retaining wall can be discussed with plans for the landscaping improvements. Knowing how the areas will be used is helpful with some walls designed for deck plans, play areas, gardening, or for privacy. Eco-friendly lawn care and landscaping are smart options for environmentally-conscientious customers. Proudly serving Edmond and the entire Oklahoma City metro area, Apple Valley Eco-Landscapes is able to provide beautiful landscapes and lawns in a positive way that respects the environment.
Some retaining walls are used to mark the property lines or for keeping in pets or children. Enjoying the privacy of a retaining wall is one of the main reasons these landscaping designs are chosen. Also, preparations for paver patios and areas for entertaining, eating, or playing can be part of the conversations for planning out retaining walls.
Designs for the retaining wall might include staking and post holes with pressure treated lumber boards used for some types of plans. Landscaping gravel, concrete and maybe additional materials might be used to help with drainage for the soil around the wall. Knowledge and experience are helpful with designs for draining, landscaping plans, and slopes for both sides of the wall. Backfilling around any posts and masonry requires smart coordination, which can help save money for materials and labor. Our equipment and project work are planned out carefully to be a low noise and high quality process for residential and commercial landscaping needs.
Retaining wall blocks could be used with some benefits for this type of engineering. Colors and attractiveness of the finished work are important considerations while working with a company to organize the projects. Concrete drying times are something to discuss with the time frames for completion of your landscaping improvements. Knowing the frequency of wood treatments is one item to consider if the choice is for any type of lumber designs.
As a company that cares about smart and sustainable solutions, Apple Valley Eco-Landscapes works diligently to provide environmentally friendly landscaping for you, your loved ones, and the local community.