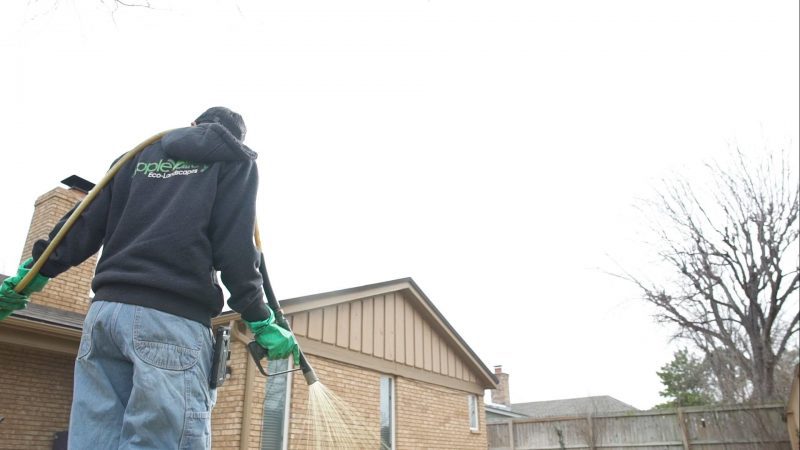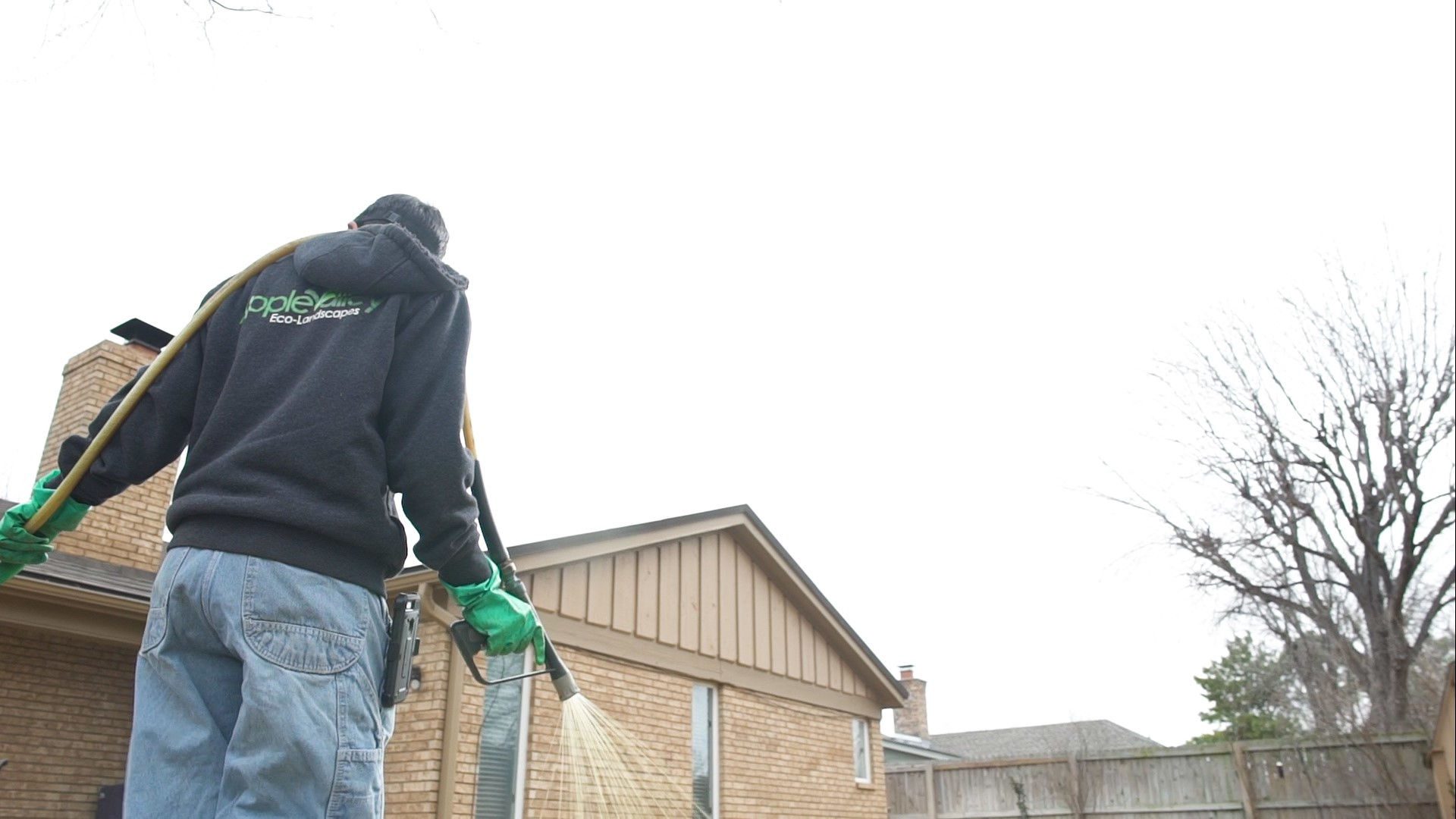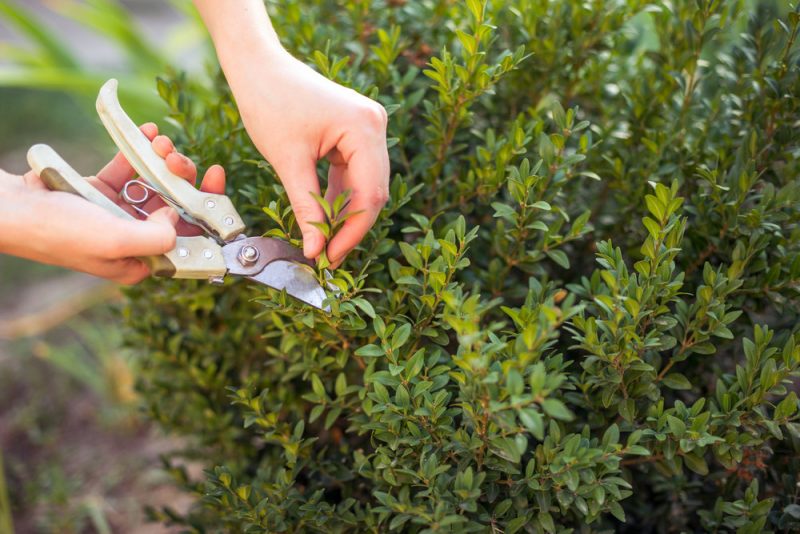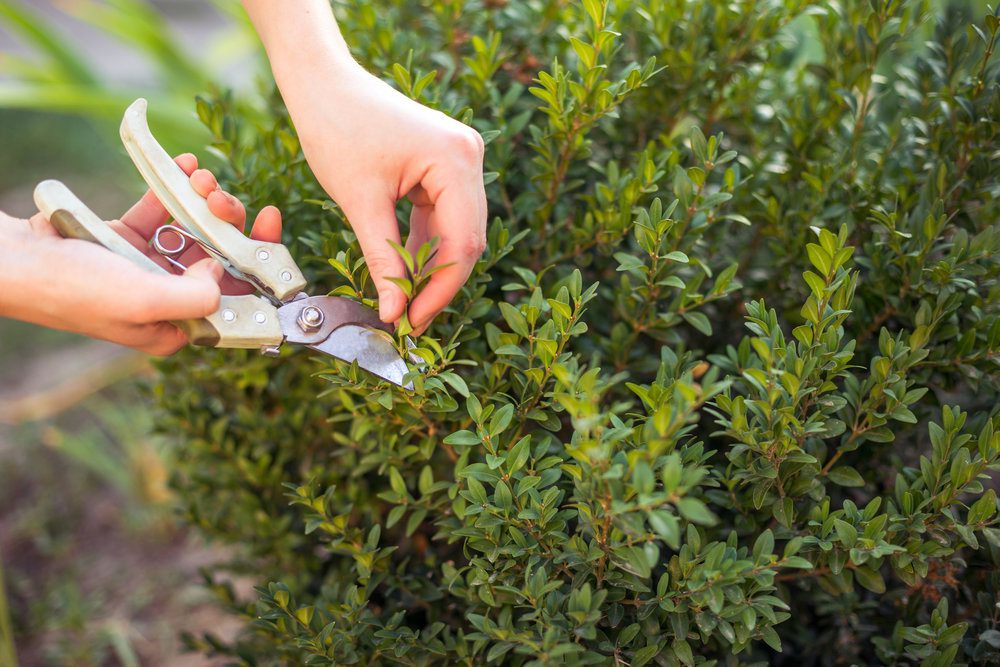 Our lawncare program protects your property, people, and pets from chemicals, while creating beautiful lawns through natural, eco-friendly practices. These lawn care programs are designed for customers who would like to enjoy a healthy lush green lawn without worrying about lawn chemicals. Over time our fertilizers and lack of pesticides will create a healthy soil colonized by millions of beneficial microorganisms that keep the turf healthy and green; "it is like putting Probiotics in your soil".  The fertilizer also provides the proper nutrients to strengthen the root system of your lawn and increase the turf density.
Primary goals of Apple Valley organic and hybrid lawn care program are:
1. Maintain soil health
2. Eliminate or reduce the use of synthetic pesticides and fertilizers
3. Increase landscape diversity
4. Improve the health and well-being of the people and web of life in our care
We offer two lawn care programs
Organic Fertilization Program: this includes seven applications through the season of organic pro-biotic, bio-nutritional compost tea and organic fertilizer that will make your lawn thick and green while developing healthy soil and healthy lawn roots. Plese, note there is not weed control with this program. So, before considering our organic lawn care program, you must be comfortable with the following:
Having some weed in your turf that might require hand pulling or spot treatments.
Understanding that organic lawn care is not an overnight process. It can take some
time depending on the state of your soil and turf.
If you are comfortable with both of these expectations, then the organic program is right for you.
Hybrid Lawn Care Program: this seven application program uses a combination of organic pro-biotic, bio-nutritional compost tea, fertilizers and a reduced amount of weed control products that will make your lawn thick and green developing healthy soil and lawn roots while minimizing the use of synthetic inputs such as pesticides and fertilizers. Because users must practice patience when looking for results with organic options we recommend starting with the hybrid approach and gradually transition to a fully organic program.
If a lush lawn and healthy plants are an integral part of your landscaping goals, you will benefit from regular organic weed control and fertilization services. We strive to keep your lawn and garden free of all invasive weeds using eco-friendly landscaping techniques. We also apply effective organic fertilizer products as needed for the health of your lawn and all the plants across your landscape.
With our eco-friendly weed control and fertilization services, you can achieve your Oklahoma landscaping goals and improve the beauty of your property.
Dedicated Weed Control Using Eco-Friendly Landscaping Techniques
The upkeep of your landscape design requires the prompt removal of invasive weeds. Without their removal, the weeds can start to take over your lawn and garden, causing the existing vegetation to die. To prevent this issue, we apply exceptional organic weed control products and utilize other proven techniques to remove the weeds and prevent their return. Our attention to detail in removing emerging weeds helps to ensure that your landscape maintains its gorgeous appearance year after year. Contact us right away for weed removal services to preserve the health and beauty of your lawn and other plants across your landscape design.
Lawn and Garden Fertilization for the Optimization of Your Landscape Design
Regular fertilization of your lawn and garden can help keep the vegetation growing strong through every season. To protect your home and yard from chemicals, we only utilize organic fertilizer products that boost the strength of your plants' root systems. These organic fertilizers help keep your plants healthy, green and blooming as expected year after year. We also encourage smart Grasscycling practices by leaving the grass clippings to fertilize your lawn, unless requested otherwise. If you would like to get stated, we can schedule seasonal lawn and garden fertilization services in Oklahoma for the upkeep of your property.
Acquiring Weed Control and Fertilization Services in Oklahoma
Our organic weed control and fertilization services in Oklahoma can help you keep your landscape design in optimal condition for years to come. Our eco-friendly services will protect your property and the Earth from exposure to harsh chemicals. For further preservation of the environment, our team only utilizes electric lawn and garden equipment for the upkeep of your landscape design. As an added benefit, our eco-friendly landscaping equipment runs quiet for the optimal experience of our valued clients. Contact us today at 405.531.9105 to acquire help with the elimination of weeds and upkeep of your landscape.