Mulch is a very common and fairly popular addition to any landscape. This can not only help improve the appearance of a home's curb by changing the hue of its landscape, but it can also be very helpful to plants and vegetation by changing the hue of its landscape. There are many different varieties to choose from, so which one for your lawn is best? Our Apple Valley Eco Landscape Professionals are here to share some mulch knowledge with you!
Different Varieties
Basically, the type of mulch you use should depend on what you intend to use it for. Mulching is organic matter broken up into a spreadable form. Depending on what needs to be created, this can be accomplished by composting, chipping or shredding.
Grass
The grass clippings you get after mowing your lawn is grass mulch. Mulching attachments can be found for your lawn mower that will shred grass as you mow. If you mulch your grass clippings and leave them on your lawn you'll provide your soil with highly beneficial nutrients. Grass clippings can be used in compost form to add nutrients to plants, but grass clippings treated using fertilizer or weed controls are not recommended for composting around food.
Straw
Straw is great for vegetable gardens or even fruit or tomatoes vines. Apple Valley Eco Landscapes does not typically recommend putting straw on your own lawn due to the potential of spreading weeds.
Pine Bark or Cedar Chips
Cedar chips and pine bark are broken up pieces of cedar and pine bark. You will commonly find this sold as "nuggets". This type of mulch can add visually appeal to your bed areas, but they don't stay in place very well and as such can be washed away by rain or blown around by the wind, as such we recommend using them in beds that are contained.
Cedar Mulch
This all-bark mulch is made of western red cedar. It provides a thick protective layer that's resistant to floating or blowing away. It smells great, is attractive, and holds color well. The aromatic material is a natural insect and termite repellent. It is great for use in the garden, landscape, and around newly planted trees and shrubs. It also resists rot and mold. This is Apple Valley Eco-Landscapes preferred mulch and it is what you find in most gardens and landscapes in Oklahoma City metro area.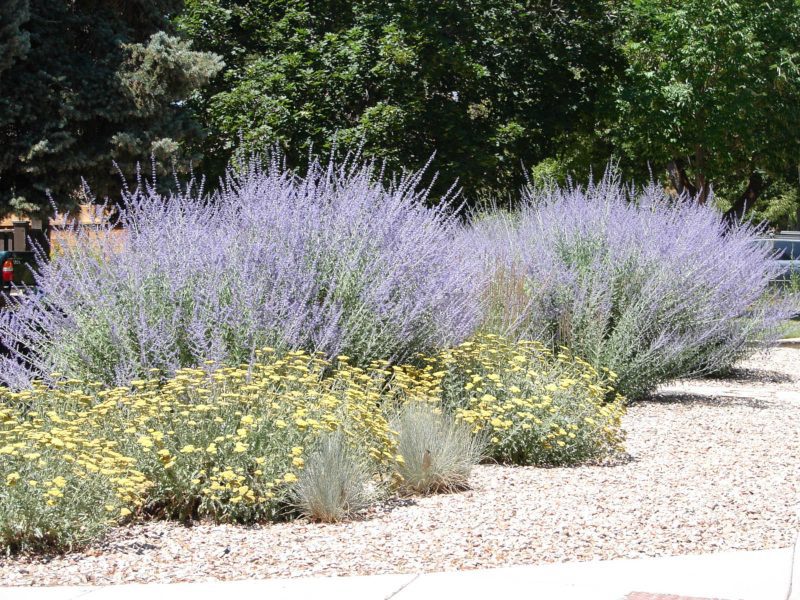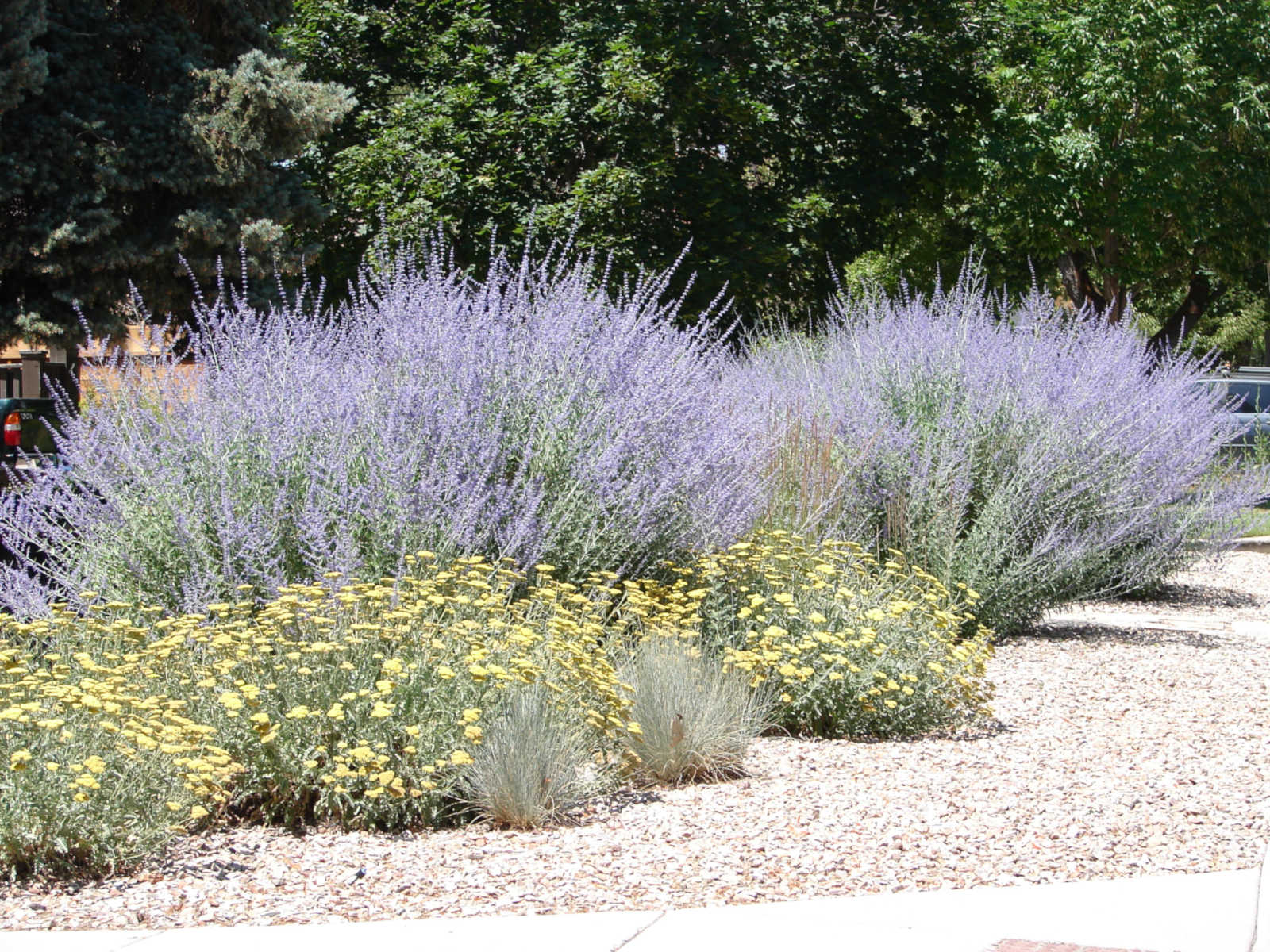 Decomposed Granite
Decomposed Granite (or DG, as it's commonly called) is also very popular lately in Oklahoma; it can be used as material for mulch and can be spread around trees and garden beds much like wood mulch. It will continue to weather after it is put in place and provides nutrients to surrounding soil and plants. It lasts longer than most other mulch materials and will not attract pests.