Frost and What it Does to Your Lawn
Frost alone does not cause damage to your lawn. The trouble occurs when you either walk or put your lawn equipment on your grass after its been frosted over. The frost covering found on your grass can protect your grass blades. But, if you step on them, the blades, in their fragile state, can break off. And when this occurs there is not much you can do over the winter. You'll have to wait until the summer thaws the grass before repairs can begin.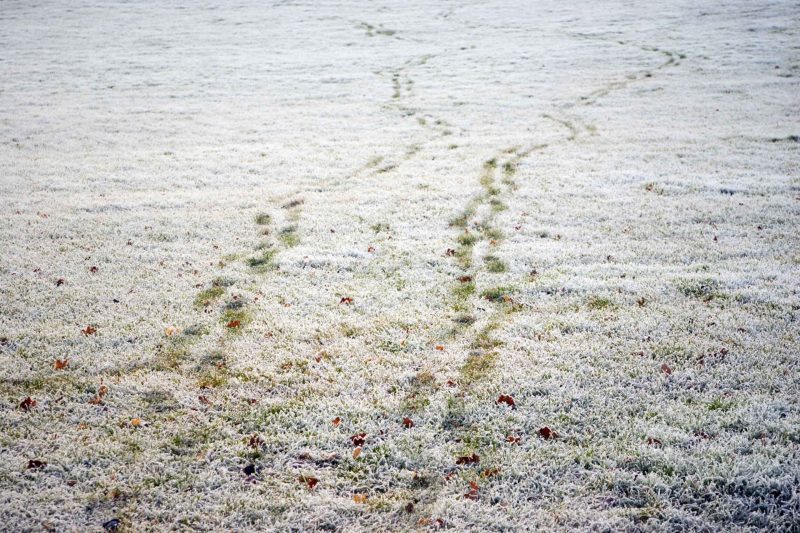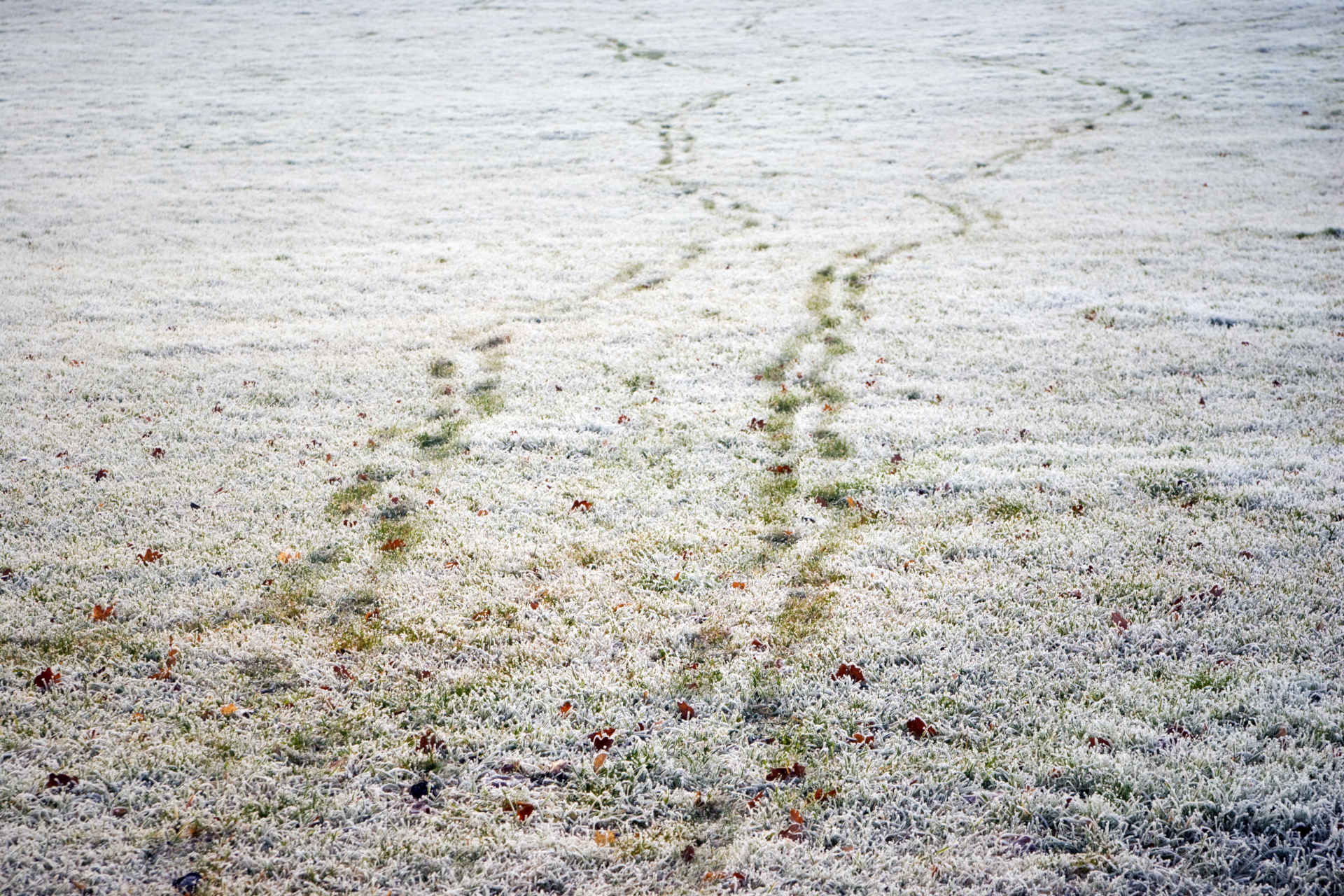 Have You Noticed Footprints in Your Lawn After a Freeze?
That is the damage caused by a freezing. The only way to prevent the damage from occurring is by both keep your equipment and yourself off your lawn. Following a hard frost during winter, you should avoid cutting your grass. When the temperatures drop and crystallization occurs your best bet to prevent frost damage is to keep off the lawn. In situations like this it is best for you to walk on hard surfaces like your sidewalk or driveway.
If the worst case scenario occurs and you do indeed notice some frost damage in your lawn (those footprints have likely ended up turning into brown spots), then there is not much you can do aside from waiting until the Spring season when your lawn warms up, defrosts and your grass begins regenerating and filling back in. If those patches remain at the beginning of the warm season then you may need to re-lay sod in those damaged areas for warm-season grasses or re-aerate and re-seed for cool-season grasses the following fall.
Want to learn more about frost, frost damage, frost damage prevention or what to do if you're faced with frost damage? If so, then please contact our Apple Valley Eco Landscape specialists either through our contact us form, through email, our email is info@ecolandscapesok.com, or through a phone call, our number is (405) 531-9105. And don't forget to ask our Apple Valley Eco Landscape specialists about other ways you can take care of your lawn. They can even help you with your free lawn consultation.